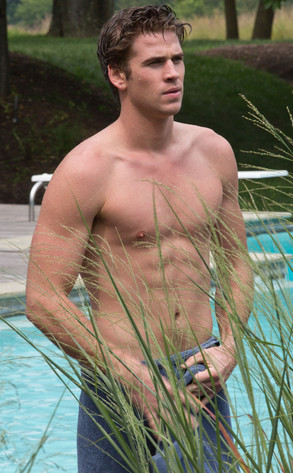 Peter Iovino/Relativity Media
Ladies, get ready! Whether he wants to or not, Liam Hemsworth is about to turn up the heat this Fourth of July weekend.
Weeks after the trailer for Hemsworth's upcoming flick Paranoia debuted, fans are being treated to new photos from the film that show off the actor's sexy side.
In several shots, the 23-year-old is photographed completely shirtless…not that we're complaining.
Fans will love seeing Hemsworth hang by the pool in his black swim trunks. Later, the actor steps out of the water and dries up with a blue towel.
On a different occasion, Hemsworth walks around his home office wearing just a towel below the waist. Man, those rock-hard abs are quite impressive.