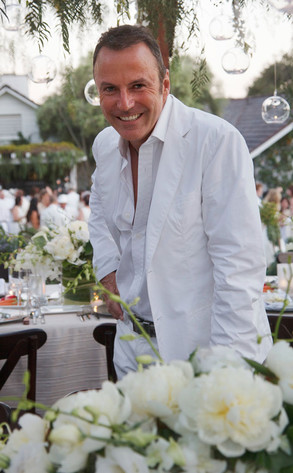 Courtesy: Colin Cowie
Event planner Colin Cowie is quite the expert when it comes to parties and over-the-top affairs. The NYC-based Cowie has penned eight best-selling books and planned fetes for the likes of Jennifer Aniston, Tom Cruise and even Oprah Winfrey! He also serves Platinum Guild's brand ambassador for jewelry. We recently tapped Cowie to share his go-to bridal shower tips—whether you're planning a fun party for an engaged pal, or looking for ideas for your own shower, his advice is sure to provide some fun inspiration.
—
1. Favor Ideas: I love the idea a box of chocolates—what lady doesn't enjoy a beautifully wrapped box of delicious sweets?