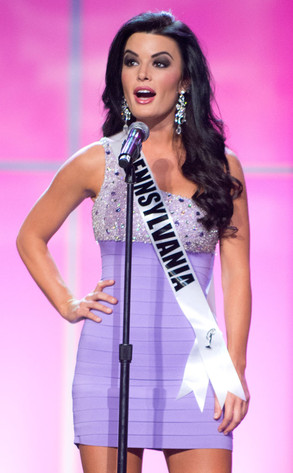 Greg Harbaugh/Miss Universe Organization
Sheena Monnin is standing her ground despite another loss in court—but she says that she can use some help maintaining her foundation.
A federal judge upheld a $5 million judgment awarded to Donald Trump's Miss Universe Organization after the company successfully sued the ex-Miss Pennsylvania USA for defamation over her claim that the Miss USA pageant was rigged.
"I was hopeful for a different outcome, but I am pleased that the true nature of the Miss USA judging procedure has been exposed by the testimony of the Miss Universe Organization (MUO) and Ernst & Young during the arbitration proceedings—testimony that reveals that the MUO does select the top 15 contestants irrespective of the preliminary judges' scores," Monnin wrote on Facebook yesterday.