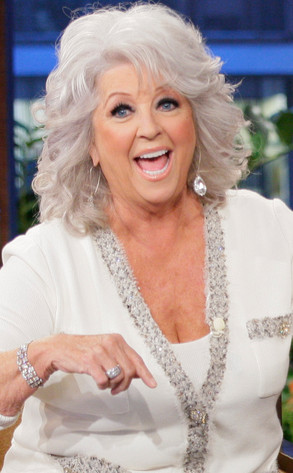 Paul Drinkwater/NBC
The FBI have arrested a man in New York today after he allegedly tried to extort $250,000 from Paula Deen.
The man claimed that he would release "true and damning" statements made by the celebrity chef if she refused to pay the sum of money.
According to a federal criminal complaint filed in the Southern District of Georgia on June 24, which TMZ has obtained, Deen's attorney went to the FBI after she received an email and follow-up phone call from a man named Thomas Paculis.
The complaint claims Paculis made threats to go to the media with information he claimed would bring financial ruin to Deen.