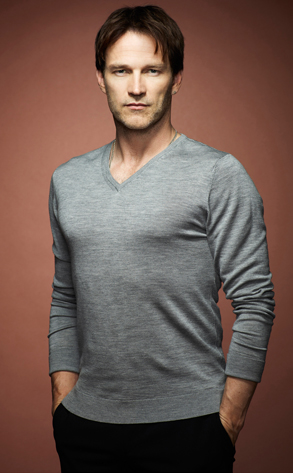 Art Streiber/HBO
If you want something to stay a secret, don't tell Stephen Moyer!
The sexy vampire appeared on Chelsea Handler's talk show, Chelsea Lately, and spilled the beans on the host's charitable efforts in the past.
Moyer addressed the fact that the last time the two had seen one another was at Elton John's AIDS Foundation Oscar viewing party in February.
"You were being ridiculously generous," Moyer said of Handler that evening.