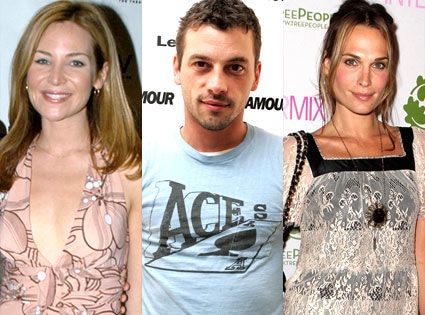 Djamilla Rosa Cochran/Wireimage.com, Eric Charbonneau/WireImage.com, John Shearer/WireImage.com
Confused about what's coming back next season and what's off the air for good? We are too, so for everybody's edification, we have compiled a complete list of the major broadcast networks' canceled shows for this season, including Jennifer Westfeldt's Notes from the Underbelly, Skeet Ulrich's Jericho and Molly Sims' Las Vegas.
Fair warning: Reality shows may be resurrected at any time, in the grand tradition of, well, American Gladiators. Click in to get the list. (Awww, Journeyman, we hardly knew ye...)
John Shearer/WireImage.com
ABC
Big Shots
Carpoolers
Cashmere Mafia
Cavemen
Just for Laughs
Men in Trees
Miss/Guided
Notes From the Underbelly
October Road
Oprah's Big Give
Women's Murder Club
CBS
Cane
Jericho
Kid Nation
Moonlight
Power of 10
Secret Talents of the Stars
Shark
Viva Laughlin
Welcome to the Captain
CW
Aliens in America
Beauty and the Geek
Crowned
CW Now
Girlfriends
Life Is Wild
Online Nation
Pussycat Dolls Present
Fox
Back to You
Canterbury's Law
K-Ville
Nashville
New Amsterdam
The Next Great American Band
The Return of Jezebel James
Unhitched
NBC
1 vs. 100
Amne$ia
Bionic Woman
Clash of the Choirs
Journeyman
Las Vegas
My Dad Is Better Than Your Dad
Phenomenon
Quarterlife
The Singing Bee
Any particular cancellation still sting? (I want Frances O'Connor and Cashmere Mafia back!) Post your pet-TV-show-extermination peeve in the comments!
—Additional reporting by Natalie Abrams