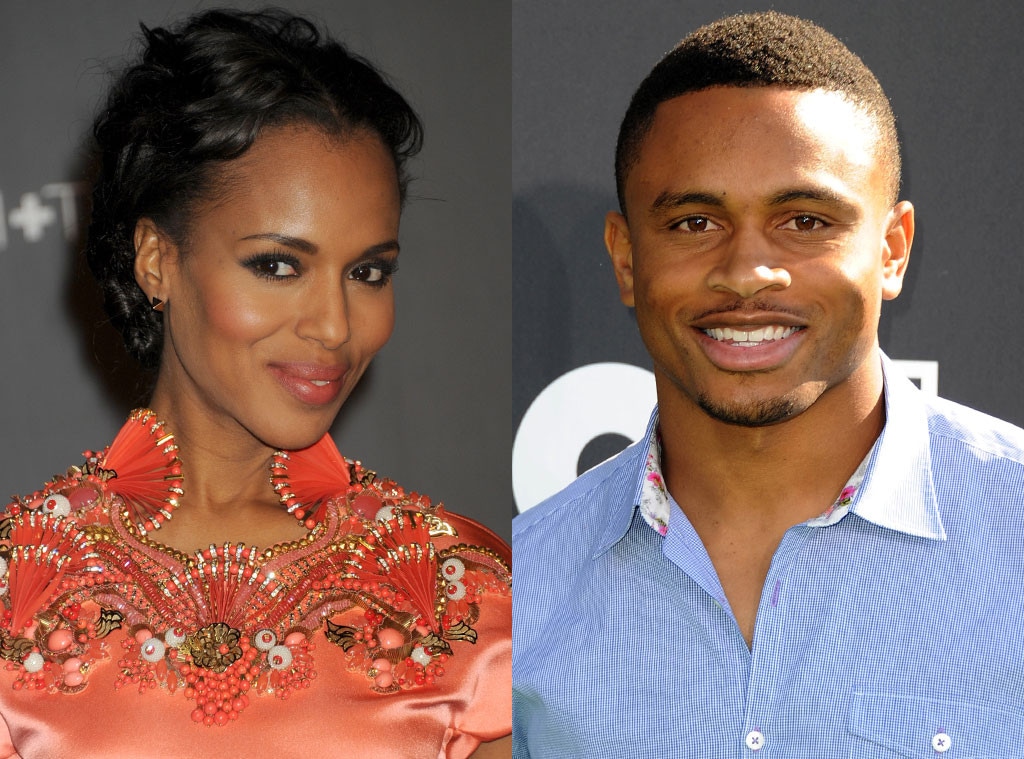 Kevin Winter, Michael Buckner/Getty Images
Looks like Kerry Washington has been taking cues from Olivia Pope.
The Scandal star up and married NFL player Nnamdi Asomugha last month in a super-secret ceremony witnessed only by their nearest and dearest, E! News exclusively confirmed today.
Since the happy couple obviously wanted to keep a lid on things (see, celebs can do that when they really put their minds to it), details are scarce. But here's what we do know...
According to the newlyweds' marriage certificate, exclusively obtained Wednesday by E! News from Idaho's office of Vital Statistics, Ezenwa Nnamdi Asomugha swapped vows with Kerry Marisa Washington on June 24 in Hailey, Idaho.
A source confirms to E! that they had been dating for a year.
Washington's parents, Earl and Valerie, signed the certificate as witnesses, and the groom's sister, Chisaraokwu Asomugha—a minister in Silver Spring, Md.—officiated.
Congratulations to both the Washington and Asomugha families, coming together in such a romantic, no-one-needs-to-know-but-us fashion!
Nnamdi, a three-time Pro Bowl selection who spent the first 8 seasons of his NFL career with the Oakland Raiders and then the last two with the Philadelphia Eagles, signed with the San Francisco 49ers in April.
Washington's been having a heck of a year, meanwhile, both personally and professionally. The veteran actress scored two NAACP Image Awards for her roles in Scandal and Django Unchained and has been enjoying the fruits that come with major breakout success.
"One of the most profound things for me about [Scandal] is the number of white women of all ages who come up to me and say 'I want to be Olivia Pope,'" Vanity Fair's August cover girl says in the upcoming issue of the magazine. "It's especially profound in a place like South Africa. It's called The Fixer over there, and it just started its second season. The fact that white women can see this woman of color as an aspirational character is revolutionary...I don't think white women would feel that way about Olivia if her identity as a woman, period, wasn't first in their mind."
—Reporting by Claudia Rosenbaum