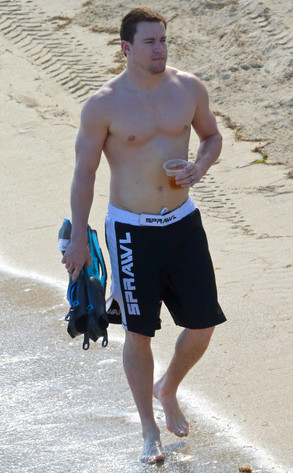 Turgeon/Winslow / Splash
Can Channing Tatum be any more perfect? The answer is yes.
As evidenced by his latest Q&A with Elle magazine appropriately titled "In Bed With Channing Tatum," in which the sexy star dishes on his childhood crush, his love for wife Jenna Dewan and his affinity for stripping down naked the second he gets home.
Safe to say Jenna's one lucky gal.