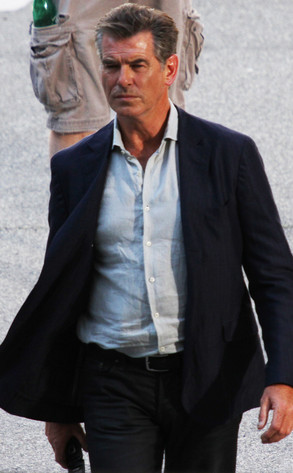 Splash News
For Pierce Brosnan, work might just be the kind of distraction he needs right now.
Just four days after his daughter Charlotte passed away, the actor was back to shooting scenes in Belgrade, Serbia, for his upcoming film November Man on Tuesday.
The 60-year-old Irish star reportedly left filming last week to be with daughter in London during her last days. Charlotte died on June 28 at 41 after battling ovarian cancer, the same disease that claimed her mother, Cassandra Harris, in 1991.