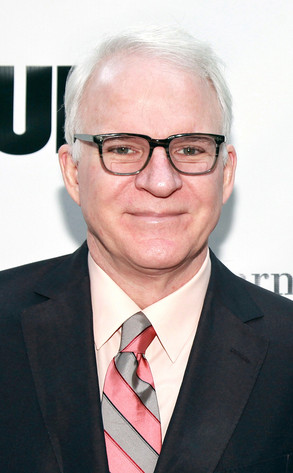 Charles Eshelman/FilmMagic
Call it Steve Martin's Pennsylvania story.
The wild and crazy funnyman was in the city of Wilkes-Barre Tuesday when he ended up losing his wallet shortly before he was due to perform with The Steep Canyon Rangers featuring Edie Brickell.
Lucky for him it wasn't a dirty rotten scoundrel but rather a kind local who found the wallet and returned it to the F.M. Kirby Center for the Performing Arts before he was set to go on.
"An honest man is found in Wilkes-Barre!" Thank you, sir!" he tweeted.
Will Beekman, the Kirby's director of programming, told the Scranton Times-Tribune that a mystery man called the box office that morning to report that Martin dropped his wallet apparently while bicycling around downtown.