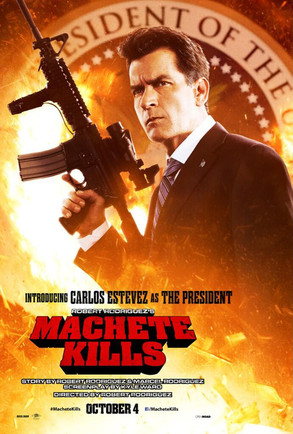 Open Road Films
We don't know how Charlie Sheen will fare playing the president of the United States in Machete Kills.
But judging by the new poster for the shoot-em-up sequel to 2010's Machete, featuring a suit-wearing Sheen—billed as "Carlos Estevez as The President" here—and a massive machine gun, he does look to have the fate of the free world in his hands.
And with a name like President Rathcock, attention must be paid.