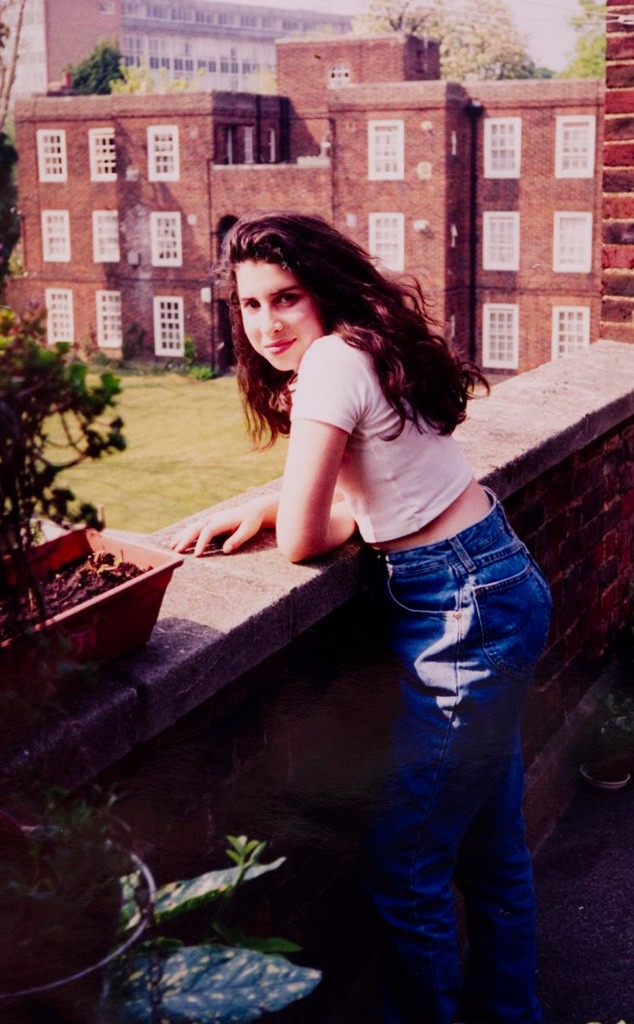 Courtesy of the Winehouse Family and The Jewish Museum
Amy Winehouse's exhibit is finally open to the public.
London's Jewish Museum in Camden launched their exhibition titled "Amy Winehouse: A Family Portrait" today, a collaboration between the singer's brother Alex and his wife, the curator Liz Selby. The show features never-before-seen photographs of the late singer and her family, along with some of her prized possessions.
Many of the items on display had captions written by the celeb's brother, which Selby explained "really help to bring the exhibition together. You get a sense of a very strong brother-and-sister relationship that's very typical—it is very affectionate, but also perhaps they sometimes didn't get on."
Along with unseen photographs was Amy's book collection, which included Hunter S. Thompson's Kingdom of Fear, 30 years of collected letters between Vladimir Nabokov and Edmund Wilson and a Big Book of Quick Crosswords, while her CD case ranged from the Velvet Underground to the Drifters to Teena Marie.
"It carries on being moving," the museum's chief executive, Abigail Morris, told The Guardian, "Every time I go around there is something else that catches me. It is a really honest exhibition and you get a sense of the real person—as well as being a big, famous icon she was from a very strong, loving family and that really comes across."
The late singer's brother had previously said that Amy was always one who was "proud of her Jewish-London roots," and added, "Whereas other families would go to the seaside on a sunny day, we'd always go down to the East End. That was who we were and what we were. We weren't religious, but we were traditional. I hope, in this most fitting of places, that the world gets to see this other side not just to Amy, but to our typically Jewish family."
"Amy Winehouse: A Family Portrait" is at the Jewish Museum in London until Sept. 15.
ANDREW COWIE/AFP/Getty Images
ANDREW COWIE/AFP/Getty Images
ANDREW COWIE/AFP/Getty Images)