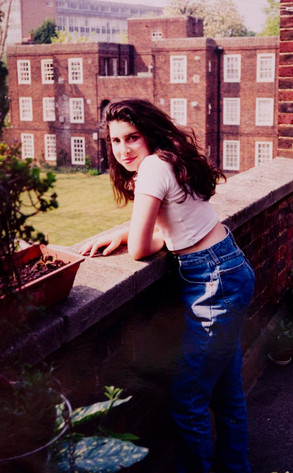 Courtesy of the Winehouse Family and The Jewish Museum
Amy Winehouse's exhibit is finally open to the public.
London's Jewish Museum in Camden launched their exhibition titled "Amy Winehouse: A Family Portrait" today, a collaboration between the singer's brother Alex and his wife, the curator Liz Selby. The show features never-before-seen photographs of the late singer and her family, along with some of her prized possessions.
Many of the items on display had captions written by the celeb's brother, which Selby explained "really help to bring the exhibition together. You get a sense of a very strong brother-and-sister relationship that's very typical—it is very affectionate, but also perhaps they sometimes didn't get on."