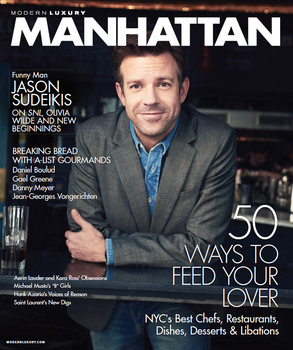 David Schulze/Manhattan
Jason Sudeikis is a funny man with big plans.
During an interview with Modern Luxury Manhattan magazine, the comedic actor discussed some of his upcoming projects, along with falling in love with the "sweetest woman I've ever known," and, of course, the rumors about whether or not he's leaving Saturday Night Live.
"You never really leave that place, and it never leaves you," he said of the long-running NBC sketch comedy show, "It's an emotional journey getting through a season, much less the final one."
Hmm, was that our answer?