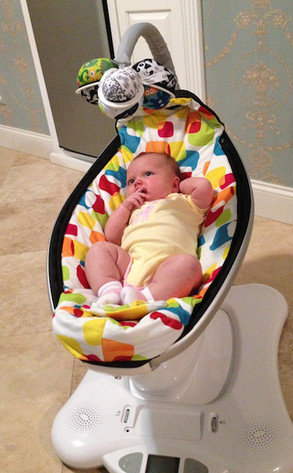 Twitter
We can't get enough photos of Holly Madison's adorable baby daughter Rainbow Aurora.
Earlier today, the 33-year-old blond beauty and new mom shared a brand-new photo of her almost 4-month-old bundle of joy.
"My baby just lounging in my bathroom," Madison tweeted with a link to a photo of little Rainbow Aurora on her official blog. In the pic, the babe lays on her back in a colorful baby swing sitting in Madison's bathroom.