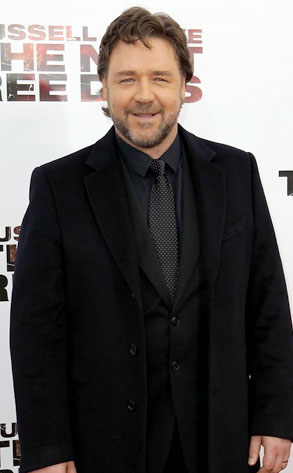 Dario Cantatore/Getty Images
Russell Crowe is currently visiting Los Angeles with his estranged wife, Danielle Spencer, and their two sons, Charles and Tennyson. And if a tweet sent from the actor's account on Tuesday morning is any indication, it's quite the vacation...
The tweet was of a woman's "pubic region" and was quickly deleted.
But it appears he was the latest victim of a hacking: "Hey, I don't know what that was," the Man of Steel star tweeted shortly after. "Just having a chat with Dani when the phone went ballistic. Sorry, gone."