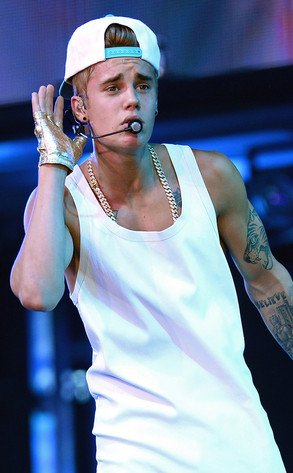 Ethan Miller/Getty Images
Justin Bieber's getting a little introspective these days—and for good reason.
The teen heartthrob took to Twitter on Wednesday to reflect on the unfair criticism he feels is being lobbed at him by some of the press who aren't exactly Beliebers.
"Interesting how some people in the media wanna take shots at me for no reason. all good. keeping it positive over here. all about the music," Bieber tweeted.
Perhaps to show he's not such a bad guy despite all the negative headlines he's been generating recently—from allegedly threatening a neighbor and getting booted from nightclubs for being underage to getting into altercations with paparazzi and police probing him for allegations of reckless driving—the "As Long As You Love Me" crooner couldn't resist touting his charitable side.