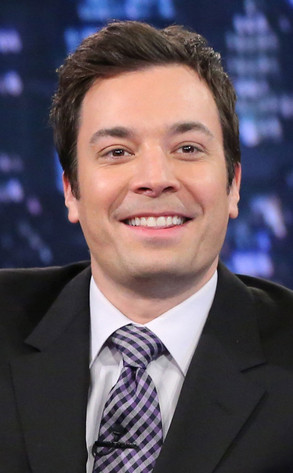 Lloyd Bishop/NBC
Ladies and gentlemen: Here's your new Tonight Show host!
After illustrious stints on Saturday Night Live and, of course, as the current host of Late Night With Jimmy Fallon, we now know that Jimmy Fallon will be the host of The Tonight Show after the 2014 Olympics.
And after making us laugh for so many years, Jimmy's at the absolute top of his game right now—but he didn't get there without a years-long climb toward the ultimate domination of multiple media platforms since he first came on the scene in the '90s.