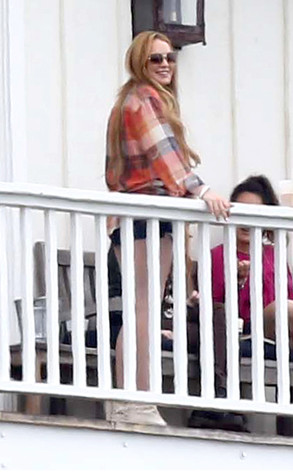 DOBN/AKM-GSI
Lindsay Lohan turns 27 today and the actress is spending the occasion at her rehab, Cliffside Malibu.
E! News has learned that she is not expected to receive outside visitors for her birthday, except perhaps lawyer Shawn Holley, but sources tell E! News she is using the occasion to turn her life around. (And her social media team is using the occasion to tweet up a storm!)
"She is focusing on getting healthy," one source tells E! News.
Due to the lockdown nature of her sentence, and the rehab facility's preferences, Lindsay won't be celebrating her special day with her friends on the outside, but she does seem to be doing well at the facility.