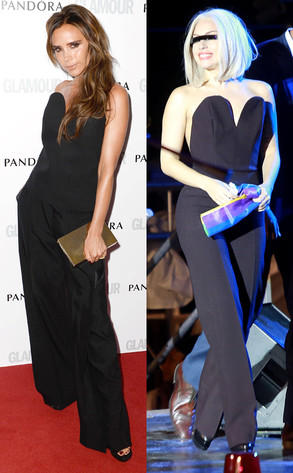 Gareth Cattermole/Getty Images; Robin Marchant/Getty Images)
Fact: we never ever want to be in a fashion battle with either Victoria Beckham or Lady Gaga. Luckily they're busy competing against each other in this black, one-piece look.
At first we didn't recognize the double because Posh Spice's version is so much baggier than the "Born This Way" singer. The fit gives the Mother Monster's version of the look a distinctly '50s feel (while that stark, blonde bob gives it a distinctly futuristic feel...).