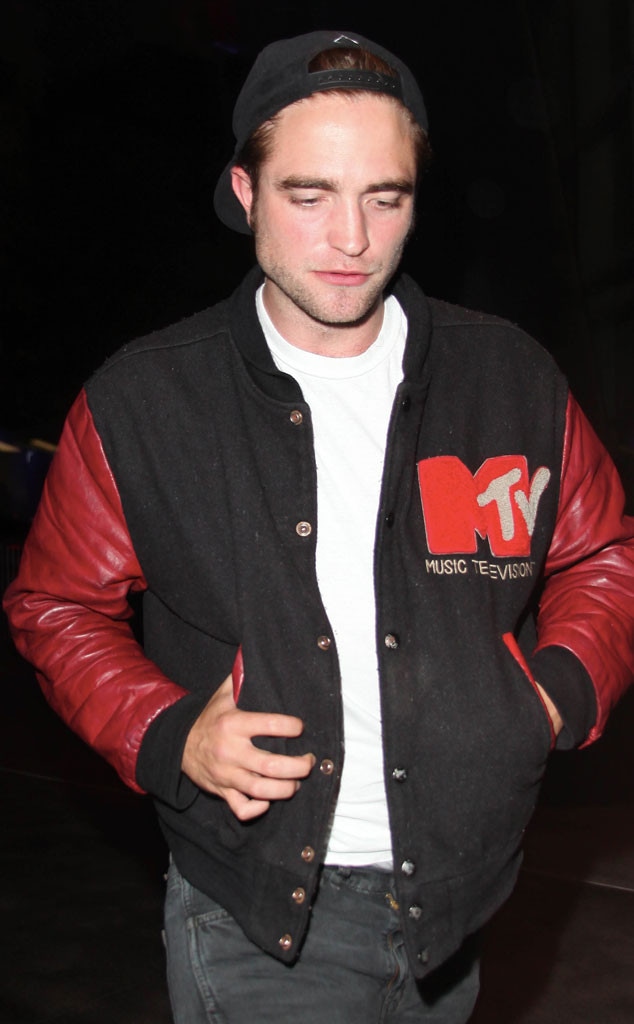 London Entertainment / Splash
Time heals all wounds?
It's been about a month-and-a-half since Robert Pattinson's breakup with Kristen Stewart, but the guy seems to be taking his newfound freedom quite well.
A source close to the 27-year-old actor tells E! News that Pattinson "is in a good place" following the split, adding, "Rob is just enjoying hanging and chilling with friends at this point in his life."
That would obviously include attending Beyoncé's concert last night with a few pals. Wearing a vintage red and black MTV logo jacket, white shirt and backwards baseball cap, Pattinson was spotted walking into the show at the Staples Center in Los Angeles.
As for speculation that Pattinson is dating Riley Keough, after it was rumored the two were seen driving around in his Silverado pick-up truck the other day, the source insists the Cosmopolis star "isn't dating anyone at the moment, but he is very open to it."
Of course, there could be a good reason why Pattinson doesn't want to get tied down with another relationship right now. He is apparently going to start filming the upcoming movie, Maps to the Stars, in Toronto in a few days.
Meanwhile, Stewart made her first official public appearance since the split while attending Tuesday's Chanel show at the 2013 Paris Fashion Week Haute-Couture Fall/Winter 2013-2014 presentation.
The 23-year-old actress reportedly sat in the front row along with Rose Byrne, Michael Pitt and Johnny Depp's ex, Vanessa Paradis.
While there, a smiling Stewart also revealed a couple of new tattoos.
One appears to be a tiny infinity symbol in black ink on the inside of her right wrist. Another, featuring four small lines in black ink, appears on her left wrist.
Pattinson and Stewart ended their lengthy romance back in mid-May. At the time, a source told E! News the actress was "heartbroken" over the split.
From the looks of things now, though, one might say the gal is also in a pretty good place as well.