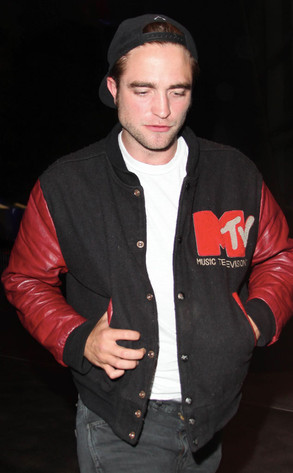 London Entertainment / Splash
Time heals all wounds?
It's been about a month-and-a-half since Robert Pattinson's breakup with Kristen Stewart, but the guy seems to be taking his newfound freedom quite well.
A source close to the 27-year-old actor tells E! News that Pattinson "is in a good place" following the split, adding, "Rob is just enjoying hanging and chilling with friends at this point in his life."
That would obviously include attending Beyoncé's concert last night with a few pals. Wearing a vintage red and black MTV logo jacket, white shirt and backwards baseball cap, Pattinson was spotted walking into the show at the Staples Center in Los Angeles.