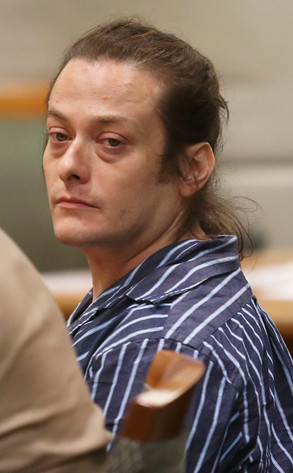 Frederick M. Brown/Getty Images
Judgment day wasn't as bad as it could have been for Edward Furlong.
The Terminator 2 star cut a deal with prosecutors today that allowed him to avoid more jail time after popping in and out from behind bars over the past eight months on suspicion of assaulting his girlfriend, violating a restraining order, battery and other offenses related to his rocky relationship.
Furlong pleaded no contest to an amended felony charge of willful infliction of corporal injury on a cohabitant or spouse; in exchange, six other charges pending against him were dropped.