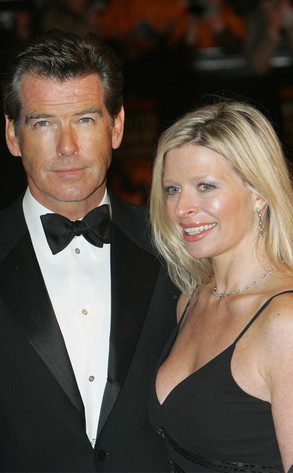 Goffredo di Crollalanza/FilmMagic
Pierce Brosnan has suffered an eerily familiar tragic loss.
The actor's daughter Charlotte died Friday at 41 after battling ovarian cancer, the same disease that claimed her mother, Cassandra Harris, in 1991.
"On June 28 at 2 p.m. my darling daughter Charlotte Emily passed on to eternal life, having succumbed to ovarian cancer," Brosnan said in a statement obtained by E! News. "She was surrounded by her husband Alex, children Isabella and Lucas and brothers Christopher and Sean."