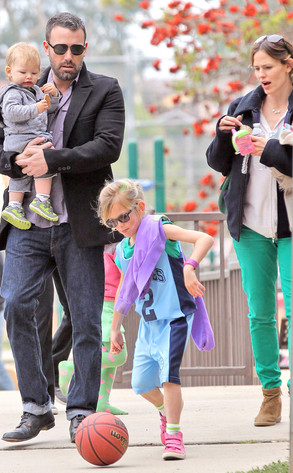 RAMEY PHOTO
Time to celebrate!
Ben Affleck and Jennifer Garner baptized their son Samuel over the weekend in Garner's hometown of Charleston, W. Va.
But that wasn't the only milestone they shared. Garner and Affleck also celebrated their eighth wedding anniversary on Saturday night, People reports. The baptism took place at Garner's family church, Christ Church United Methodist on Sunday. The 16-month-old lad was joined by both parents and his sisters, Violet, 7, and Seraphina, 4.
According to an eyewitness, "Violet was very well-behaved" throughout the ceremony while Seraphina "was running around, and Ben had to keep getting up to run after [her]."