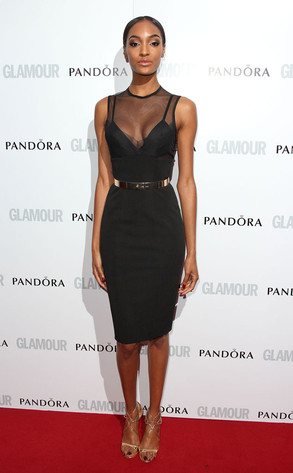 Mike Marsland/WireImage
It's not every day that we feel sorry for a model for having big boobs.
But catwalker Jourdan Dunn proves that sometimes being beautiful is actually hard.
The 22-year-old British model, who has walked the runways for such designers as Marc Jacobs and Ralph Lauren, took to Twitter over the weekend to claim that her curves got in the way of landing a gig with Dior.
"Ahahahahahaha I just for cancelled from Dior because of my boobs!" Dunn wrote. "I [heart] fashion #Couture"
Looks like Dunn, who was apparently scheduled to walk in today's Dior show in Paris for couture week, was a little too voluptuous for the label's liking.
But for someone who just got the ax, Dunn seemed to take the Dior diss in stride, laughing the incident off. Of course, she later revealed that part of the reason she was able to have such a lighthearted reaction from being dropped from the show, was because she's actually experienced much worse dismissals in the notoriously tough fashion industry.