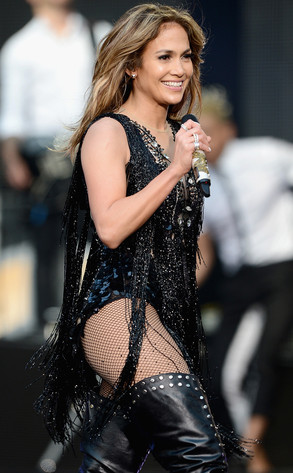 Ian Gavan/Getty Images for Gucci
Jennifer Lopez landed in trouble with human-rights activists on Saturday night when she serenaded Turkmenistan President Gurbanguly Berdimuhamedow with "Happy Birthday," despite his atrocious human-rights record and oppression of his own people.
After the embarrassing revelation, the singer quickly apologized and now E! News has learned just how exactly she found herself in such an un-P.C. situation.
Lopez's statement on Sunday indicated she had thought the concert, which was sponsored by the China National Petroleum Corporation, had been thoroughly "vetted by her representatives" to avoid such occurrences.