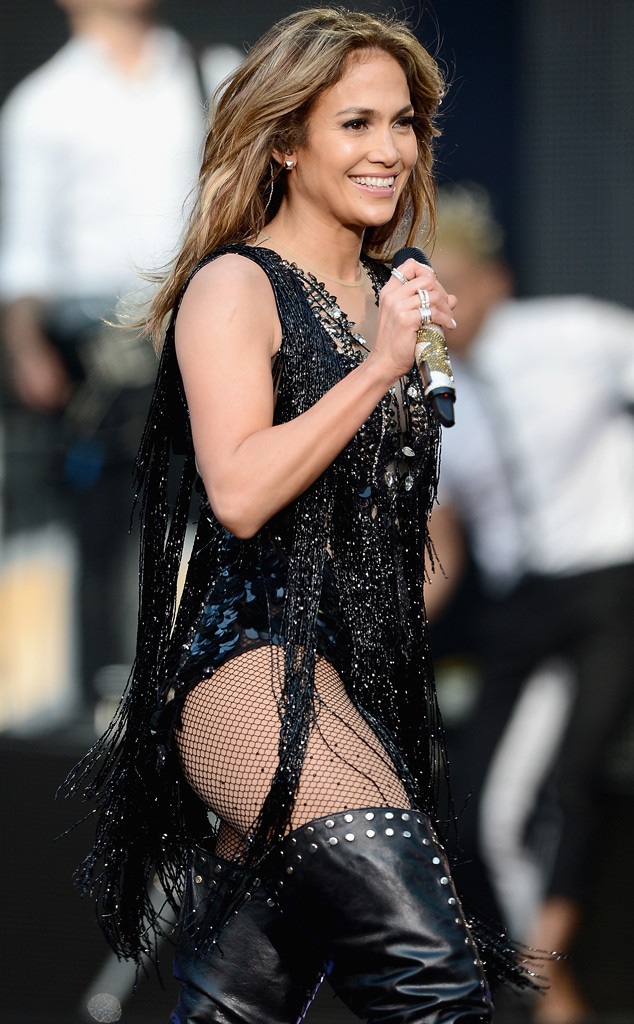 Ian Gavan/Getty Images for Gucci
Jennifer Lopez landed in trouble with human-rights activists on Saturday night when she serenaded Turkmenistan President Gurbanguly Berdimuhamedow with "Happy Birthday," despite his atrocious human-rights record and oppression of his own people.
After the embarrassing revelation, the singer quickly apologized and now E! News has learned just how exactly she found herself in such an un-P.C. situation.
Lopez's statement on Sunday indicated she had thought the concert, which was sponsored by the China National Petroleum Corporation, had been thoroughly "vetted by her representatives" to avoid such occurrences. 
It also went on to note that promoters asked her to sing the birthday greeting at the last minute prior to her taking the stage and "had there been knowledge of human rights issues of any kind, Jennifer would not have attended."
A source close to Lopez reaffirms that sentiment to E! News. The source says Lopez is keenly aware of such potential controversies and pointed to a couple of instances in the past where she had been invited to do an appearance and realized at the last minute there were human rights questions and bowed out because of that.
"As a result, she is very thorough with her team and insists on knowing everything about the person or place that she has been asked to perform for," the source says. "These requests come in all the time. And she takes them very seriously. She likes to have research done so that she doesn't get herself into difficulties like this."
The insider speculated that because of that kind of caution, she "can't imagine that Jennifer was not aware of the human rights link in this instance."
"She has made a point of being involved in knowing everything about who she is performing for," the source adds. "Either that or she was grossly misinformed. There is no way she would have agreed to do this without having a prepared report on the country."
Our source said Lopez would have been paid around $750,000 plus transportation there and back via a private jet. But had she known Berdimuhamedow was going to be there, the "Live It Up" hitmaker would've declined the lavish invitation.
That account pretty much jives with what her manager, Benny Medina, told TMZ.
Medina told the site that it was his decision for Lopez to come back onstage after singing three songs and that she was ambushed as the strongman came up and the corporate event's host prodded her to sing "Happy Birthday."
As for whether the former American Idol judge will donate her fee to charity, another source tells E! News it's unlikely as her camp believes the controversy will all be forgotten pretty quickly.
Lopez isn't the only singer who's garnered bad publicity for crooning for leaders with a penchant for oppressing their own people.
Mariah Carey, Usher, Nelly Furtado and Beyoncé were among several artists who caught flack in 2011 for taking seven-figures to perform private gigs a few years before for the family of the late Libyan leader and suspected war criminal Moammar Gadhafi. All four donated their paychecks to various humanitarian causes.