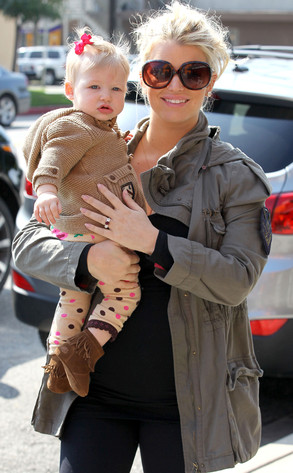 AKM-GSI
On Sunday, Jessica Simpson and Eric Johnson welcomed their second child together: Ace Knute Johnson.
J.Simp's BFF CaCee Cobb gushed that she was "IN LOVE" with the newborn, and papa Joe Simpson tweeted that he felt "very blessed to celebrate the birth of my new grandson." Obviously, we're extremely happy that little Maxwell Drew Johnson has a happy, healthy baby brother. Since the news of Ace Knute's birth, however, there have been a lot of varying opinions out there about what Jess and Eric chose for his name.
Ace, well, we just think it sounds cool, but E and J surely had their own reasons. As for Knute (pronounced Ka-nute)? Per Us Weekly, it honors Eric's Swedish paternal grandfather.