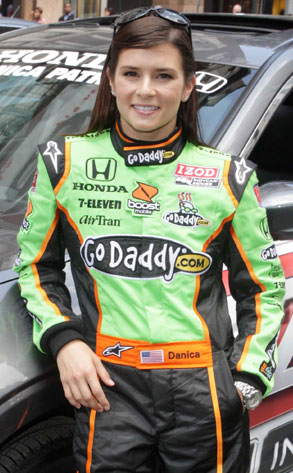 Terrence Jennings/Sipa Press
Danica Patrick is cleary not going to let some negative comments slow her down. On or off the track.
The NASCAR driver was slammed by veteran racer-turned-analyst Kyle Petty when he appeared on the Speed Channel's NASCAR Race Hub show last week.
"She's not a race car driver," he said. "She can go fast, but she can't race. I think she's come a long way, but she's still not a race car driver. And I don't think she's ever going to be a race car driver."