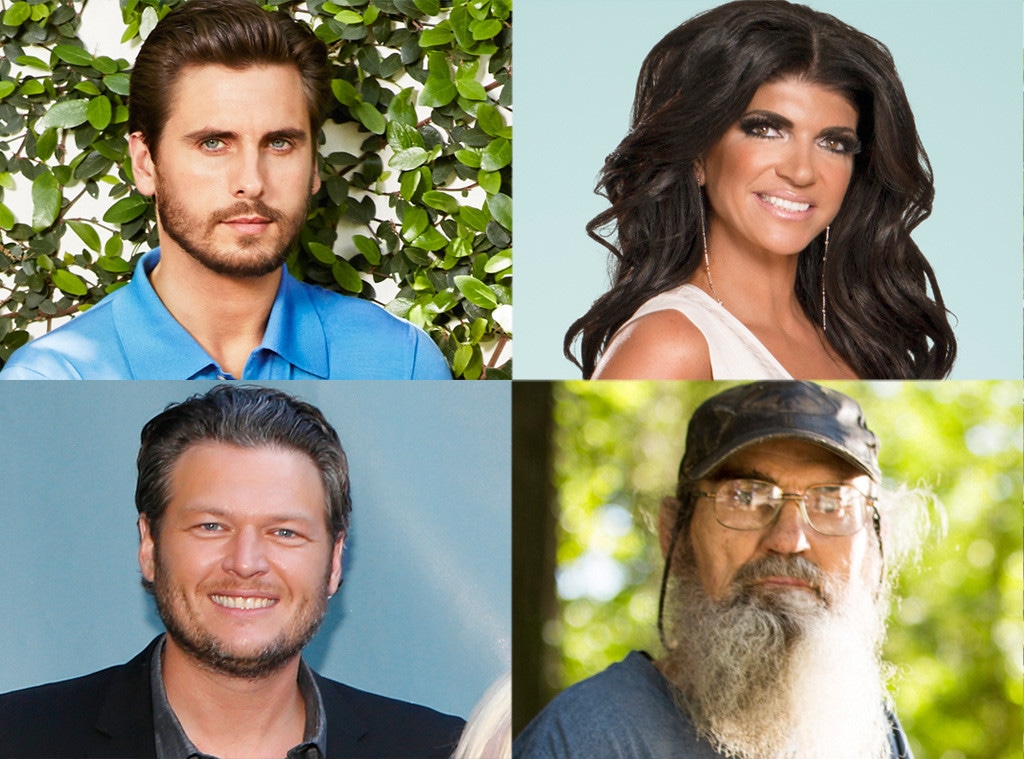 E!, Bravo, NBC, A&E
Whether you like your dynasties ducky or your housewives real, it's safe to say that there is no shortage of entertaining reality television on the small screen nowadays. Which is why we are honoring our unscripted folks in today's round of Golden Remote Awards.
From Keeping Up With the Kardashians to America's Got Talent, you nominated your favorite reality shows and stars to do battle in our annual tournament celebrating all things television. Now it's up to you guys to choose the best of the best. It's a tough job, but you guys signed up for it!
Voting for all of the Golden Remote categories ends on July 5 at 9 p.m. PT. Help spread the word on Twitter so you can campaign for your favorites:
What are you waiting for? Vote, vote, vote and then vote one more time!