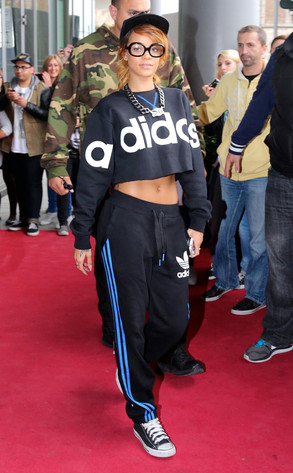 Ramey Photo
Rihanna is paying tribute yet again to her late grandmother Clara "Dolly" Braithwaite.
This time, via Instagram with a touching photo and note, honoring the anniversary of her death.
The singer writes: "Today marks one year since you crossed the bridge! Still you never left...I can still remember your laugh, and I miss it, I miss the sound of your voice, your beautiful hands, the way you danced and got so happy when you heard music, I miss doing your makeup and taking your pictures, I miss the way you looked right at me, and I miss looking back at you, that proud look on your face!"