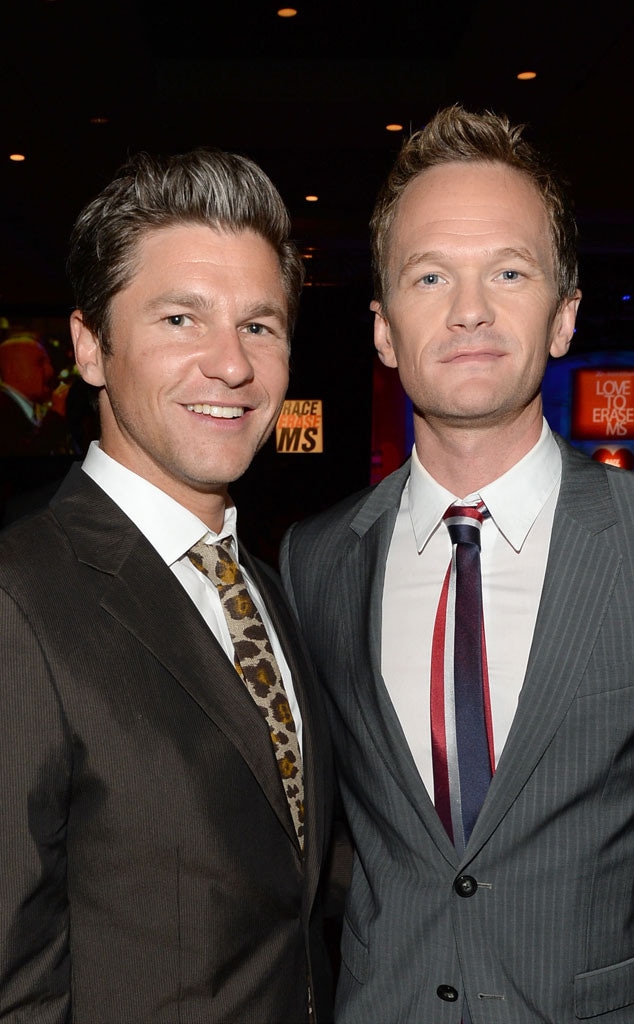 Michael Buckner/Getty Images
Neil Patrick Harris has been engaged to David Burtka for about seven years now.
While no wedding date has been set, the How I Met Your Mother star insists they will eventually get hitched.
"Certainly, we have children and marriage is an appropriate thing to do [as] a part of their well being, so I'm sure it will be inevitable—and awesome!" Harris told me last night at the opening of Michael Jackson ONE at Mandalay Bay in Las Vegas.
Where the nuptials will take place is still up in the air, too. "We're about to move to New York so it's a tricky situation," Harris said. "I don't know if it would be an east coast or west coast thing."
Burtka told one of his Twitter followers after the passage of New York's marriage equality legislation in June 2011 that he had proposed to Harris. As it turns out, Harris later clarified, they had proposed to each other five years earlier.
The two became parents to twins Harper and Gideon via surrogate in October 2010.
"It's exciting," Harris said of last week's historic Supreme Court rulings that struck down California's Prop 8 and DOMA, which had denied Federal benefits to married same-sex couples. "I figured it was an inevitability.
"I'm not one who jumps around and cheers and screams because I thought that was inevitable and was going to happen," he continued. "It's logical. If you look at public opinion polls, everyone, the majority of people, are very for people that fall in love with each other being able to own that."
Following the annoucement of the Surpreme Court rulings, Harris tweeted, "DOMA-it-just-lost-O Mr. Roboto!"
He followed that up with, "And Prop 8 was dismissed?!? Huzzah! Christmas comes six months early this year! (Less one day…)."
A day later, Harris tweeted a link to a YouTube clip from #ProudToLove that features a compilation of out-of-the-closet gay men and women.
"Made me smile," he posted. "It's been a good week."
Watch:
Neil Patrick Harris to Marry Soon?