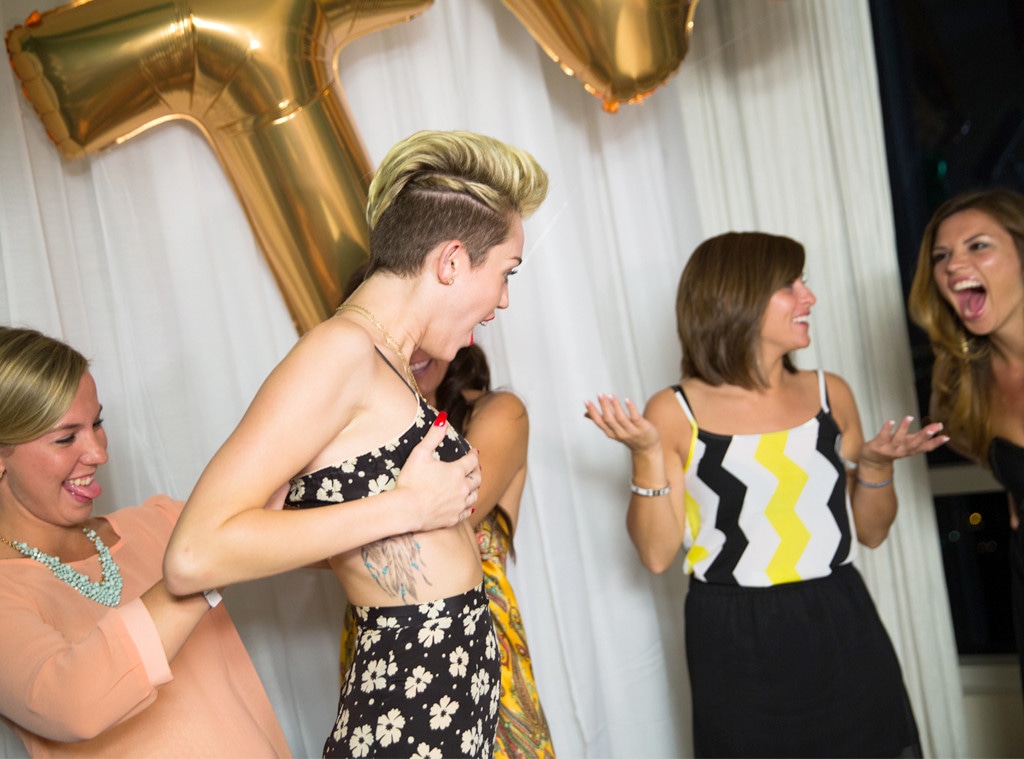 iHeartRadio
Miley Cyrus has had no shortage of sexy pics lately. Like this Twerkout and this sexy selfie interlude.
But the sassy star almost waaay overshared when a wardrobe malfunction momentarily revealed her "girls" at an iHeartRadio event in Miami.
The 20-year-old superstar surprised fans including iHeartRadio Ultimate Pool Party grand prize winner Natalie Bergen with an uber-exclusive listening party in a private penthouse. And of course there were at a couple more surprises as well.
Natalie knocked on a bedroom door and Miley welcomed the winners to a room decorated with a big balloon banner spelling out "Twerk," giant blow-up rubber duckies, balloon palm trees and fake money scattered all over the bed.
Miley then played the girls a song off her new album. Afterward, while they were all chatting about the song, Miley's top suddenly came undone. Luckily one of the contest winners was able to fasten it quickly before she was completely topless.
Ever the good sport, Miley laughed off her girls' escape attempt by giving Natalie a keepsake poster signed:
"Natalie! Twerk Bitch/Love, Miley/PS Sorry about da titties!"
Later, behind the iHeartRadio stage, Miley made the scene with mom Trish Cyrus, taking iPhone pics and mingling with fans.
And, skeptics be damned, she was wearing her engagement ring, which she accessorized with a black, choker-neck mini dress and pink nail polish.
When complimented about her swept-back short 'do, Miley goofed to E! News "I wishes I had a long braided ponytail down to the floor."
—Reporting by Jennifer Cooper