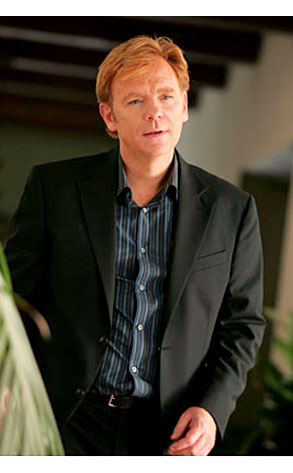 Cliff Lipson/CBS
Holy wow!
If you watched tonight's season finale of CSI Miami, you might be flipping the freak out right about now.
Yes, that was Horatio lying in a pool of his own blood. Yes, it appears that he was of the non-living-and-breathing order.
So is David Caruso pulling another NYPD Blue and leaving the show? I have the straight-up answer, thanks to a few very well-placed sources...