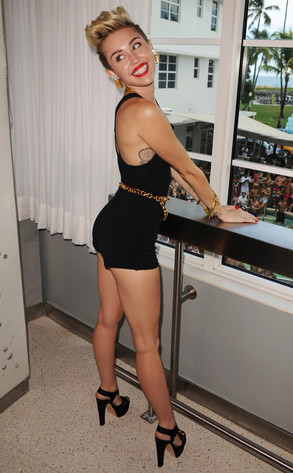 Larry Marano/Getty Images
If someone had just asked Miley Cyrus to strike a pose...she sure struck a good one!
The 20-year-old twerking fanatic took her talents to South Beach today for Y100's Mack-a-Palooza at the Clevelander hotel.
Calvin Harris was spinning tunes and apparently Miley was feeling the music from her perch overlooking the action at the pool.