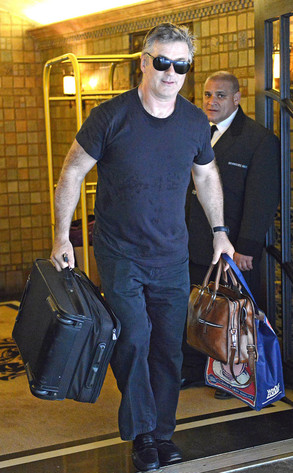 Splash News
Alec Baldwin had some cleaning up to do after spewing vitriol all over Twitter last night.
The 30 Rock star, who deleted his entire Twitter acount after going off on a Daily Mail writer who reported that Baldwin's wife, Hilaria, was tweeting "upbeat posts" during James Gandolfini's funeral, has issued an apology for making anti-gay remarks in his captured-in-screengrabs rant.
In the tweets in question, Baldwin called reporter George Stark a "toxic little queen," repeatedly referred to him as a "little bitch" and threatened to "f--k [him] up."