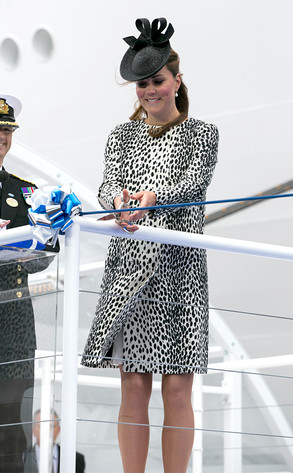 Credit: Steve Dunlop
Has Kate Middleton been planning out a playlist while she goes into labor?
According to reports, the Duchess of Cambridge has been going "going a bit stir-crazy" since she's been in her third trimester and decided to choose some tunes for when she is ready to give birth.
But not just any music will calm the expectant mother's nerves. She's looking at chart-topping pop hits to serenade the delivery room rather than calming classic tunes.
"She has been filling her iPod with music she wants playing while she's in labor," a source claims. "The other day she downloaded some of Bruno Mars, Calvin Harris and Of Monsters and Men."