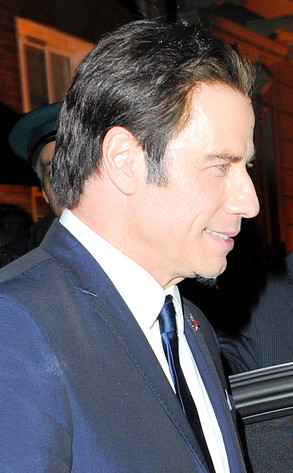 Splash News
You might say John Travolta has found himself in a rather hairy situation.
While hitting up a promotional party after attending the opening of the London Breitling watch store on Thursday, the actor could be seen sporting quite the 'do.
Then again, the guy has certainly covered his dome in a number of ways over the years.