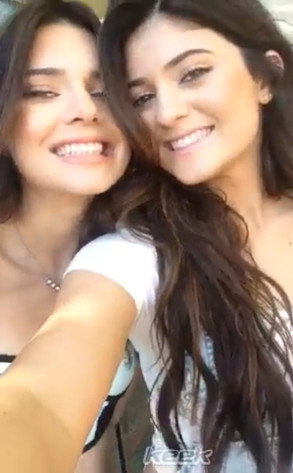 Keek
No glam, no problem!
When it comes to modeling, Kendall Jenner is can dazzle doing pretty much anything. Even the often-dreaded fresh-faced shoot.
Posing in V magazine, the 17-year-old looked completely confident with no makeup, simple black top and leggings. The only glitz came in the form of golden boots and a golden case.