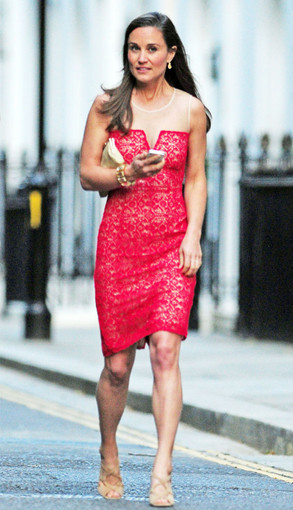 XPOSUREPHOTOS.COM
Pippa Middleton showed off a cheekier side of herself in her latest diary entry for The Spectator.
The article has the future aunt of the royal baby discussing everything from why she really wears oversize sunglasses to why she prefers male tennis athletes (and no, it's not why you think).
Kate Middleton's sis began with addressing who she believes will take the trophy at Wimbledon this year and then humbly says that those tennis stars will probably not win because she's jinxed them.
The 29-year-old also spoke on the sometimes-debated topic of grunting on the tennis courts. Also, Pippa says she prefers "watching the men to the women," but offers up a valid explanation as to why.