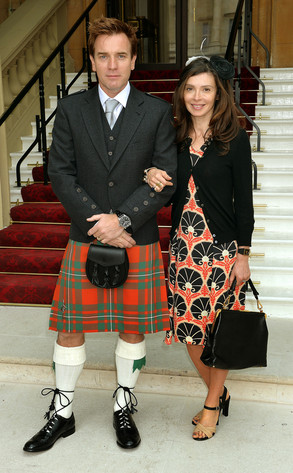 John Stillwell - WPA Pool/Getty Image
Ewan McGregor was honored Friday at Buckingham Palace with an OBE (Order of the British Empire) for his contributions to film and charity.
A place on Queen Elizabeth II's honors list is very highbrow, so the 42-year-old Star Wars hunk telling reporters he'd be up for a role in Porno seemed a bit odd. But that doesn't mean quite what you think…
McGregor starred in 1996's Trainspotting, the Danny Boyle-helmed film based on Irvine Welsh's novel of the same name. Boyle has recently spoken about making a sequel to the famed flick, based on Irvine's book Porno, and McGregor is interested, to say the least.