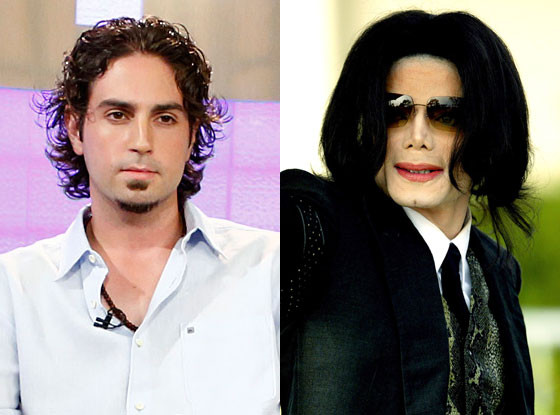 Peter Kramer/NBC, Eric Neitzel/WireImage
It's been nearly two months since 30-year-old Wade Robson filed a lawsuit against Michael Jackson's estate, alleging he was sexually abused by the late pop star, despite denying he had been molested by the singer during Jackson's 2005 child-molestation trial.
Now, E! News has obtained the latest court document that goes into specific detail about what Wade claims transpired between the time he was 7 and 14.
While large portions of the document describing the alleged abuse have been redacted, several accusations have not been blacked out.
For instance, the famed choreographer claims that in 1990, at the age of 7, he was invited to stay over at Jackson's Neverland Ranch and claims sexual abuse began there on the second night.
Robson alleges that Jackson later told him, "We can never tell anyone what we are doing. People are ignorant and they would never understand that we love each other and this is how we show it."
According to the docs, it was only after Wade turned 14, when he began showing signs of puberty, that the sexual abuse by Jackson became less frequent.
Robson also claims that during Jackson's 2005 molestation trial, the singer called him to coach him about what to say while testifying, allegedly telling Robson, "They are just trying to take us down, take away my power, take away our careers."  Robson insists Jackson "brainwashed him into being a good soldier."
During an interview last month on Today, Robson explained why he didn't reveal the supposed abuse at the time.
"I was scared psychologically and, emotionally, completely unable and unwilling to understand that it was sexual abuse," he said.
Following Robson's appearance on the morning program, Howard Weitzman, the attorney for Jackson's estate, told E! News, "Mr. Robson has adamantly denied under oath and in numerous interviews over the past 20 years that Michael Jackson ever did anything inappropriate to him. He now wants us to believe that he committed perjury at least twice and has been lying to anyone and everyone about Mr. Jackson since the early '90s so he can file a claim for money. Mr. Robson's transparent lawsuit comes nearly four years after Michael passed. His claim is outrageous and sad."