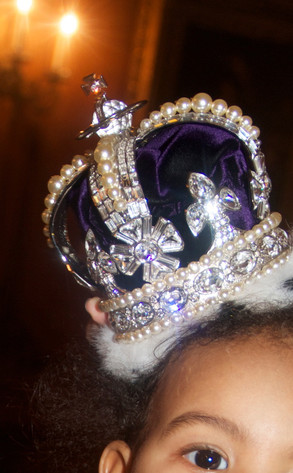 www.beyonce.com
Bow down.
It's official: Beyoncé and Jay-Z's six-month-old little girl, Blue Ivy Carter, already has so much more swag than we could ever possibly try to accumulate.
And this might have already been a known fact, but Bey was nice enough to post some photographic evidence to make it clear.
The singer shared a few BIC-themed photos on her official Tumblr. page, which ranged from super cute to pretty badass (Is that appropriate when referring to a child? Whatever, it's true).