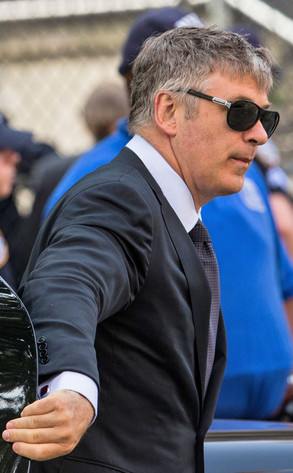 Andrew Burton/Getty Images
After paying his last respects to James Gandolfini, Alec Baldwin is now defending his pregnant wife's honor.
"Someone wrote that my wife was tweeting at a funeral," the Emmy winner tweeted following the service in New York City that he and wife Hilaria Baldwin attended for the Sopranos star, who suffered a fatal heart attack June 19.
"Hey. That's not true," Baldwin insisted. "But I'm gonna tweet at your funeral."