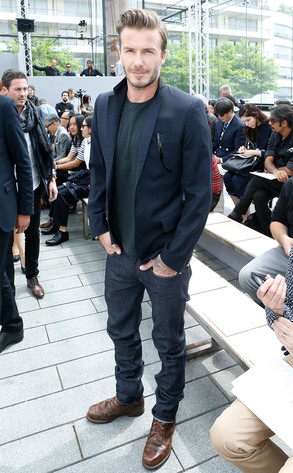 Petroff/Dufour/Getty Images
Please don't stop smizing at the camera, David Beckham.
The former soccer star made an unexpected appearance at the Louis Vuitton menswear show in Paris today, looking—yep, you guessed it—handsome as ever without even having to try. Sigh.
Beckham sported a pair of jeans, plain dark T-shirt and a fitted navy blazer for the event.