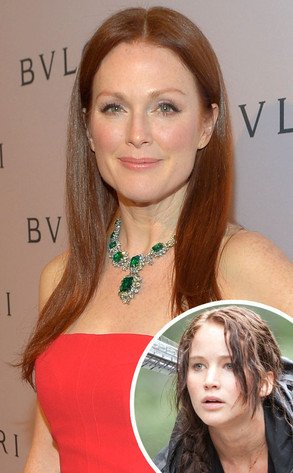 Getty Images, Lionsgate
Julianne Moore may be joining the revolution.
E! News confirms the Oscar-nominated actress is in negotiations to play a pivotal role in Lionsgate's upcoming Hunger Games two-parter, which will see Suzanne Collins' third and final book, Mockingjay, split into two movies.
A source tells E! News that talks are ongoing for Moore to play President Alma Coin in the sequels, but "no deal has been struck yet."