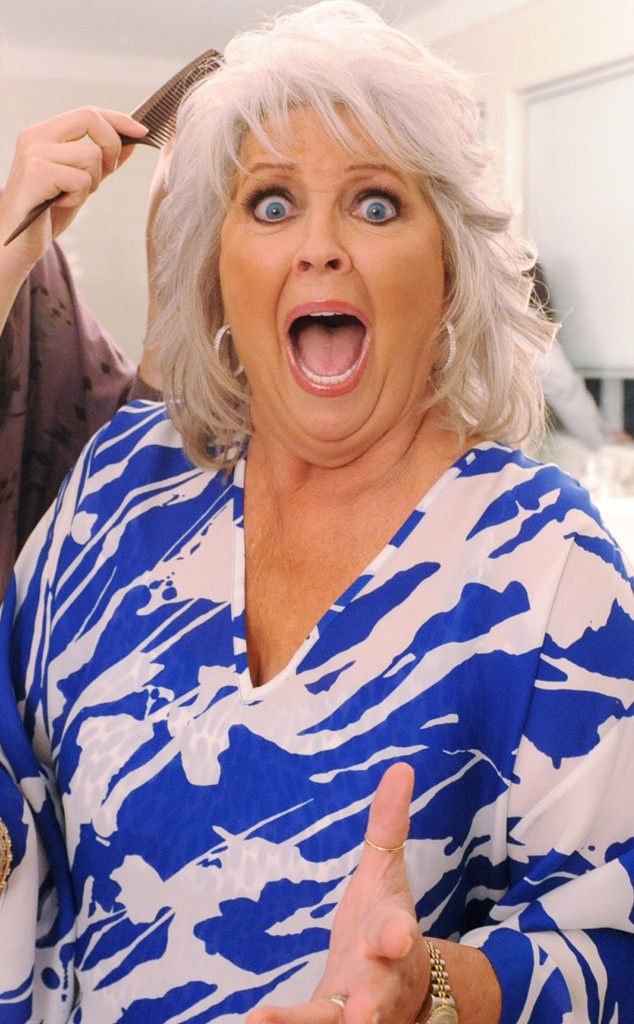 Seth Browarnik/startraksphoto.com
Paula Deen's week has been nothing if not traumatic, losing one endorsement contract after another while fending off charges of racism and questions about her past and overall character.
Meanwhile, when admitting to past use of the N-word in that fateful deposition, Deen pinpointed a night back in the 1980s when she uttered the racial slur while telling her husband about being held up at gunpoint by a black man while working as a bank teller in Albany, Ga.
"The man was very nervous but also abrupt and demanding, he never took the gun out of my face," Deen wrote on the night of July 17, 1987, in a statement included in the police report taken at the time and obtained Thursday by E! News.
Deen used no derogatory terms in her handwritten statement, seemingly sticking to the facts about what the subject was wearing and how he proceeded to hold up Deen and the teller working next to her, demanding that her coworker fill a "small wax paper sack" with $100 bills. All the while, she wrote in the report, he had a "silver hand gun" that he kept pointing at her.
The coworker, Lynda Gamble, corroborated Deen's account in her own statement included with the report, also adding that the gun "looked pretty big."
In a confession to authorities, also included in the report, suspect Eugene Thomas King Jr. told detectives in February 1988 (from prison, where he was serving time for another bank robbery in October 1997) that he recognized Deen from a different bank where he was a customer and was surprised to see her at Albany First Federal Savings & Loan on the night in question.
"I didn't point the gun right at her," King said, per the report, "and I've felt bad since then about how she must have felt. Please tell her I'm sorry, but I never intended to hurt anyone."
He said that, all told, he stole about $4,500 that night and proceeded to spend it on rock cocaine in a nearby town. 
Deen described her experience yesterday to Matt Lauer on Today, struggling to put her use of the N-word into context. 
"It was 30 years ago," she recalled. "I had had a gun put to my head, a shaking gun, because the man that had the gun to my head was unbeknown to me a customer at my main office...That man was so frightened the day he put the gun to my head. He was a customer. I had gone out on a limb for him and gotten him a loan, and he was frightened I was going to recognize him."
"The day I used that word, it was a world ago," Deen said tearfully. "If there's anyone out there that has never said something that they wish they could take back, then please pick up that stone and throw it at my head so hard it kills me...Hit me as hard as you can."
Earlier today, Target and pharmaceutical company Novo Nordisk, which Deen hooked up with after revealing that she has type 2 diabetes, joined the growing list of companies who have cut ties with the effervescent spokeswoman (though Novo hasn't definitively dropped Deen, stating instead that they've "mutually agreed to suspend...patient activities for now, while she takes time to focus attention where it is needed").
"I feel sorry for Paula Deen," fellow domestic diva Martha Stewart said on Watch What Happens Live last night. But she acknowledged to host Andy Cohen, "She's a public figure and I know you have to be extremely careful being a public figure."
"I don't really want to say if I agree with it or not," added Stewart, herself a successful scandal survivor. "I just feel that you have to really watch yourself. Especially in this day and age with cameras all over you and Google and records. I mean what I just said…that'll be there forever."