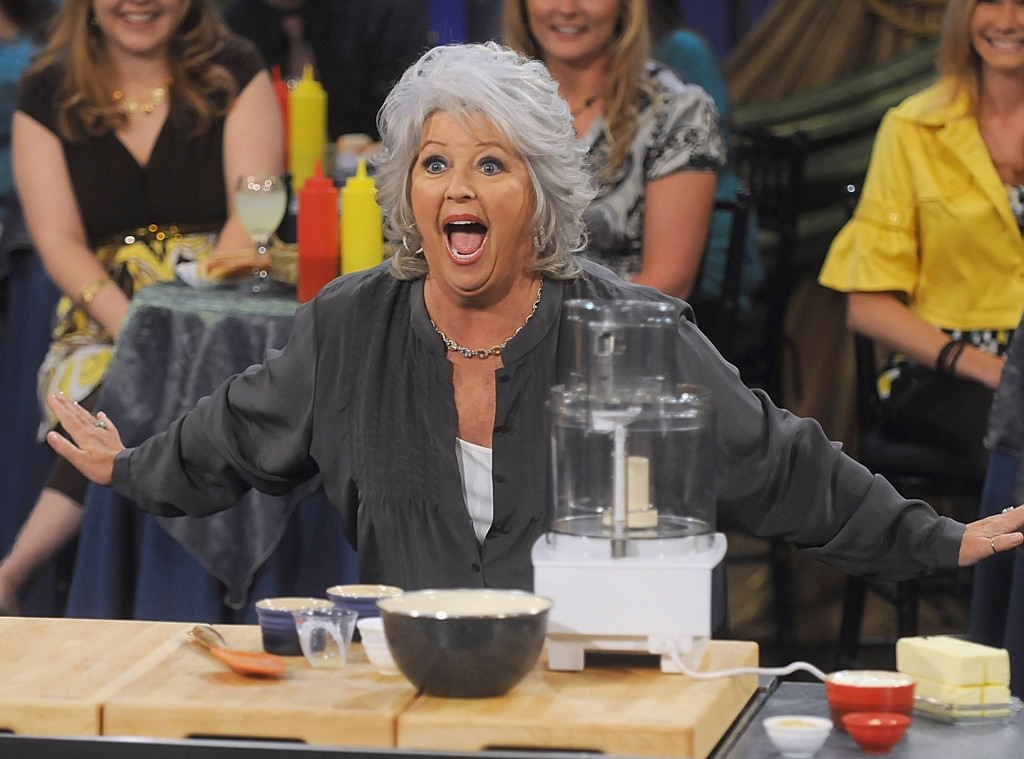 Jamie McCarthy/WireImage
Martha Stewart: The domestic doyenne weighed in on the controversy on Bravo's Watch What Happens Live Wednesday night, telling host Andy Cohen, "I feel sorry for Paula Deen." While she declined to comment on specifics, Stewart did talk generally about Deen's situation, saying "you have to be extremely careful being a public figure" this day and age. Perhaps the kitchen maven's remarks aren't surprising given the very public humiliation Stewart suffered after serving six months in prison for lying to the feds about a suspicious stock sale.
Stacey Dash: The Clueless star couldn't help expressing compassion for the famous cook on Twitter, writing, "God does everything for a reason @Paul_Deen." She went on to add, "Only God can judge your heart BTW my daughter loves your show (only way she can get me to cook)." Dash's tweet caught her some backlash from other Netizens, who accused her of being, well, clueless.
Anne Rice: The Interview With the Vampire author took to her Facebook page and likened what's happening to Deen to "a crucifixion." "I may be wrong but aren't we becoming something of a lynch mob culture? Is this a good example of that? What are your feelings?" she asked her fans. Needless to say, Rice took quite a bit of heat from commenters including one who slammed her for using the word lynch in talking about "a woman being fired for being a racist."
Rev. Jesse Jackson: Per The Washington Post, Deen contacted the civil rights leader to help her rehabilitate her image and Jackson reportedly agreed, saying Deen shouldn't become "a sacrificial lamb" over the issue of racial intolerance. He also was quoted as saying "she should be reclaimed rather than destroyed" since she's willing to acknowledge her past errors and expressed a desire to change.
Rev. Al Sharpton: Jackson's fellow civil rights activist and MSNBC host issued a similarly measured response, saying the 66-year-old former Food Network star shouldn't be judged by her past. "I think she has a lawsuit now about activities now whether it was discriminatory," he told TMZ. "And whether or not she's engaged in things now. It's not about her past...She deserves what's fair, but that's based on what she's engaged in now."
Bill Maher: On last Friday's Real Time With Bill Maher, the funnyman debated her use of the racial slur and while he was quick to note there's "no excuse" for her using the N-word, he also said he didn't think she had to lose her Food Network show and "go away when [she does] something bad."
Howard Stern (Sorta): Taking a similar stance like Maher, the shock jock initially sided with Deen when discussing the subject on his show, questioning why she had to lose her job. But after watching Deen's apology video and reading up on past interviews she gave, Stern abruptly changed her mind and decided she was "racist" after all.
Jamie and Bobby Deen: Talking to CNN's New Day, Paula's sons predictably defended her. "Our mother is one of the most compassionate, good-hearted, empathetic people that you'd ever meet," said Bobby, who's a chef like his mother. "These accusations are very hurtful to her, and it's very sad."
It turns out the brouhaha concerning the food guru's attitudes toward race ironically might be a boon to her restaurant business despite numerous sponsors, including most recently Target, severing ties with her.
A spokeswoman at Deen's Savannah-based eatery, The Lady and Sons, tells E! News that they've been "booked up until 9 p.m. the last couple nights" as locals have come out "to show support. " The restaurant has also played host to a lot of people coming in from out of town who love Paula's signature fried chicken among other dishes.
As for her part, Deen appeared on Today yesterday and denied being a racist. She also thanked her supporters on Twitter this afternoon, writing, "I want to express how deeply your kind words have moved me the last few days. Thank you everyone, and love to all."
—Additional Reporting by Beth Delany