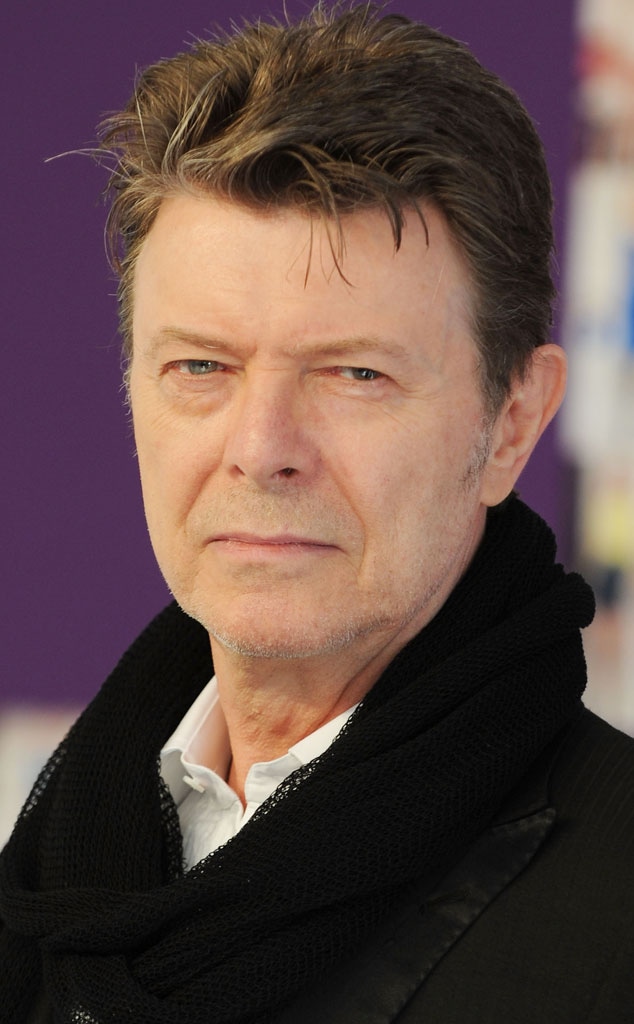 Jamie McCarthy/WireImage
What goes well with a nice chianti and fava beans? David Bowie, apparently!
An offer has been made for Bowie to appear on season two of Hannibal, showrunner Bryan Fuller tells E! News exclusively.
"We have reached out to David Bowie to see if he's interested and available," Fuller reveals. "We would love for him to play Hannibal's uncle, who is a character from the literature and in the books."
Fuller explains "we don't have an answer yet," but is hopeful Bowie can join the NBC series, which resumes production in August in Toronto.
Hannibal's uncle, Count Robert Lecter, was killed by Nazis in the books, but "since our timeline is a little more present,  there's a little bit of J.J. Abrams-style alternate universe storytelling where he could still be alive," Fuller explains.
Another pivotal role in season two will be that of Barney, an orderly at the Baltimore State Hospital for the Criminally Insane, where Will Grant (Hugh Dancy) will be kept captive. "That will be some fun stunt casting," says Fuller. "I would love to bring in Chi McBride, if he's available. There are so many great actors I would love to work with."
Not much of season two will be taken from the literature, according to Fuller. "We're going to see Will Graham [Dancy] institutionalized and what we know from Red Dragon, the backstory that is given, which is very, very thin, explains that Will Graham was so psychologically compromised from investigating the Minnesota case that he had to be institutionalized. And that's sort of one sentence that we can do quite a bit with. As you can see from the first season, we held true to that backstory in a very faithful way, but obviously we took huge liberties in how we interpreted that one sentence. So right now, for season two, we are in fresh territory with a chapter that hasn't even been written by Thomas Harris. It's exciting."
Hannibal, which has developed a devoted fan following and critical acclaim, has been renewed by NBC for a second season, despite less-than-blockbuster ratings in season one. The first season finale which aired, June 20,  [Spoiler Alert!] left Will Graham [Dancy] behind bars in the iconic Hannibal Lector prison jumpsuit, with Hannibal himself [Mads Mikkelsen] on the other side of the glass. Season two will be about Graham trying to prove his innocence for the crimes Hannibal committed.
Would you like to see David Bowie as Hannibal's uncle?