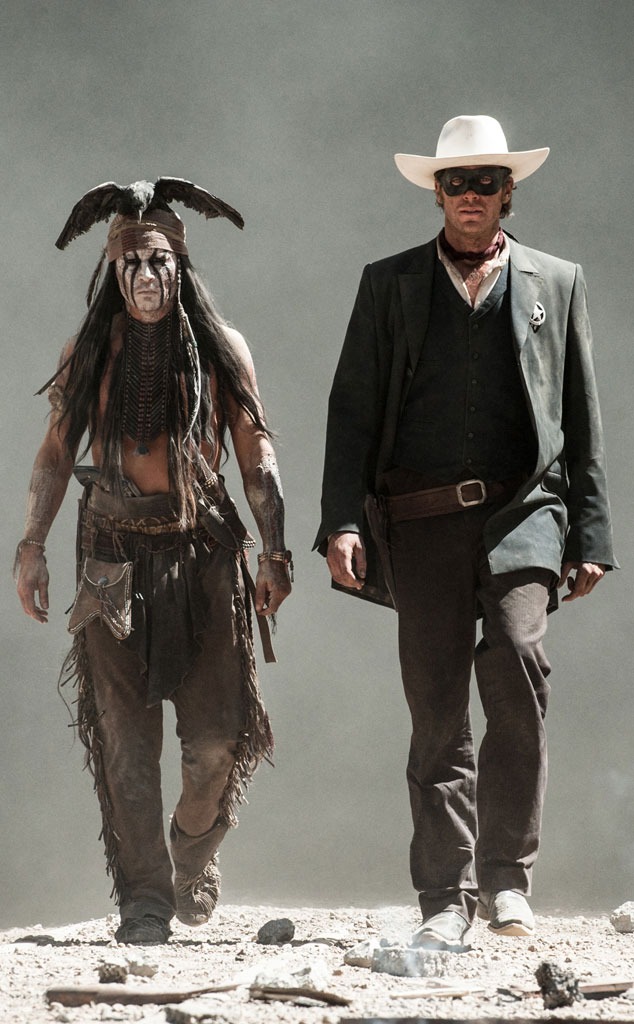 Peter Mountain/Disney Enterprises
No doubt the cast and crew behind the much buzzed about The Lone Ranger are hoping for a franchise.
In fact, Armie Hammer, who stars as the iconic masked Texas Ranger fighting for justice in the Old West, says he's already signed for a "couple" more.
"But we'll see," he tells me. "It all kind of depends on this one."
Ruth Wilson, who plays his love interest Rebecca, also confirmed the multi-picture deal.
"I'm signed for three," the British beauty said. "So if there is another one, it would be lovely to be in it but you never know. Hopefully, fingers crossed."
Funny enough, it's Johnny Depp who says he isn't officially committed to more flicks. "I think it was a one-shot deal," he said.
However, he added, "If they started talking sequel on this I'd be ready to go in a second."
And for good reason. The cast had a ball shooting the action packed movie.
"He was great, so funny to work with," Depp gushed about Hammer. "We had a good time. The most trouble we had was keeping a straight face."
And the fun apparently started before they even started shooting. "The first time I saw [Johnny] was at the read-through. He turned up in his Tonto makeup. That was quite a move he pulled. I thought it was quite good."
Wilson loved her wardrobe as well. "I had to wear a corset," she said. "It took me like 20 minutes to get into that outfit every day—corseted, bloomers, socks, tights and layers of skirt. They're great to work in because as soon as you put them on you're in a different age, a different period and a different time."
The stunt work was also a big plus. "I really enjoyed [doing my own stunts] because I quite like being scared and putting myself in those situations," Wilson said. "For me it was a dream come true—throwing myself off trains!"
Directed by Depp's three-time Pirates of the Caribbean and Rango director Gore Verbinski, The Lone Ranger hits theaters on July 3.
Watch:
"Lone Ranger" Cast Gears Up for Sequel